Officially the Whale Watching season in Puerto Vallarta is ending. These are the last days of whale watching in Puerto Vallarta and Bahía de Banderas and you should not miss it.
This Tuesday, March 23, 2023, the Whale Watching season in the bay of Puerto Vallarta concludes, remember that it began on December 8, according to the Secretary of Environment and Natural Resources (Semarnat).
It will be from this Wednesday March 24 that it will no longer be allowed to do whale watching for tourist purposes. It was little less than four months in which the humpback whale show was once again one of the main attractions of this tourist destination.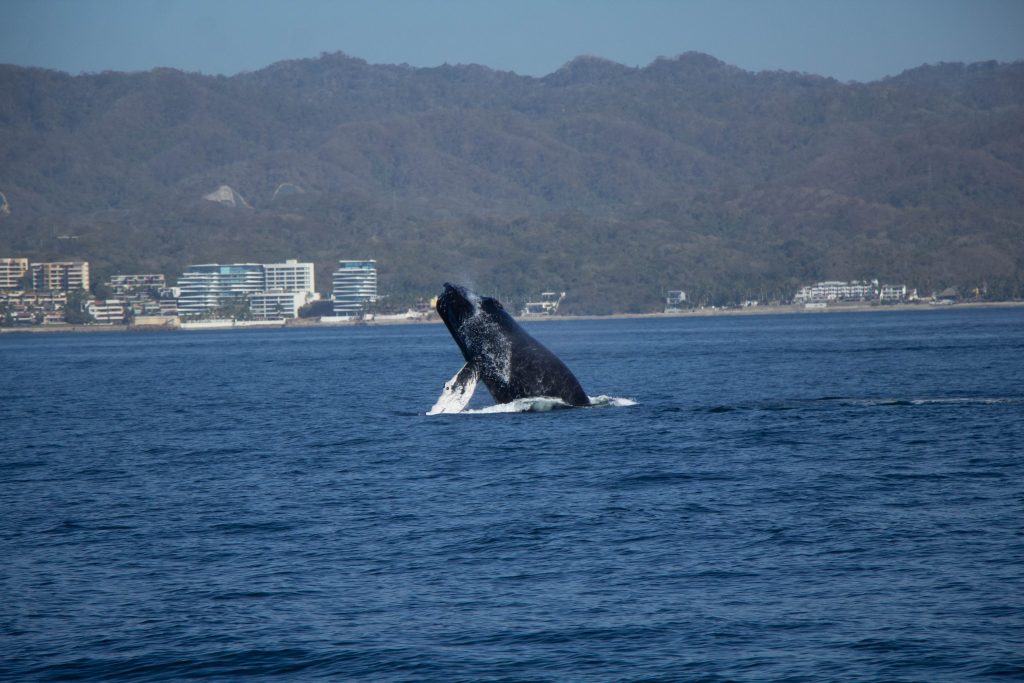 It is important to note that during the month of April and even in May, it is possible to continue seeing whales in the bay, but it is important to take into account that they cannot be disturbed so that they can finish their migration, feeding and reproduction process.
Accredited companies and vessels
There are different boats and companies in Puerto Vallarta that provide the Whale Watching service, however each and every one of them must register and request permission to carry out this activity.
In Mexico, Semarnat is in charge of verifying, validating, and delivering sighting permits to companies and vessels that wish to carry out this activity in the area.
It is an irreplaceable accreditation to offer the tours and it is established that the Official Mexican Standard NOM-131-SEMARNAT-2010 must be respected, which mentions the distances and rules that must be kept regarding whales and other protection measures.
In a normal year, around 300 to 500 humpback whales arrive in Puerto Vallarta. This is a unique experience, a magnificent spectacle that you should not miss if you visit Puerto Vallarta.
Take advantage of the last days of the Whale Watching in Puerto Vallarta, if you still don't know who to take the tour with, here are some options for you to enjoy it to the fullest.
Canuwa
Canuwa is a company that has the corresponding permits for humpback whale watching. In addition to having the best catamarans in Puerto Vallarta, with ample spaces for all visitors.
You can book your trip to see the humpback whales on their beautiful premium catamarans, while you enjoy their continental breakfast, their incredible ceviche and their international bar. You can choose between a private charter in the company of your friends and family or a public one that goes from 69 dlls.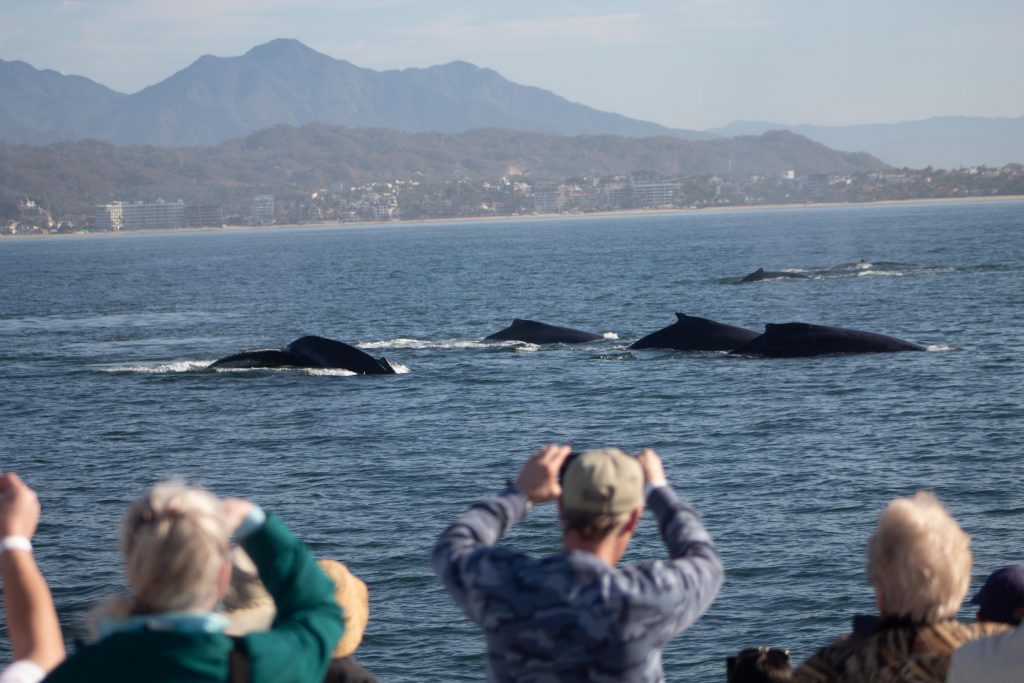 Mike's
A company with more than 12 years working in Puerto Vallarta, takes you on a 4-hour tour to enjoy Whale Watching. The variety of boats that it has will provide you with quality service on each of its trips.
Set out on a voyage in search of the humpback whale, with food and drinks included. You can enjoy with your family a private ride in any of their boats with a cost per boat that goes from 576 dlls for up to 10 people.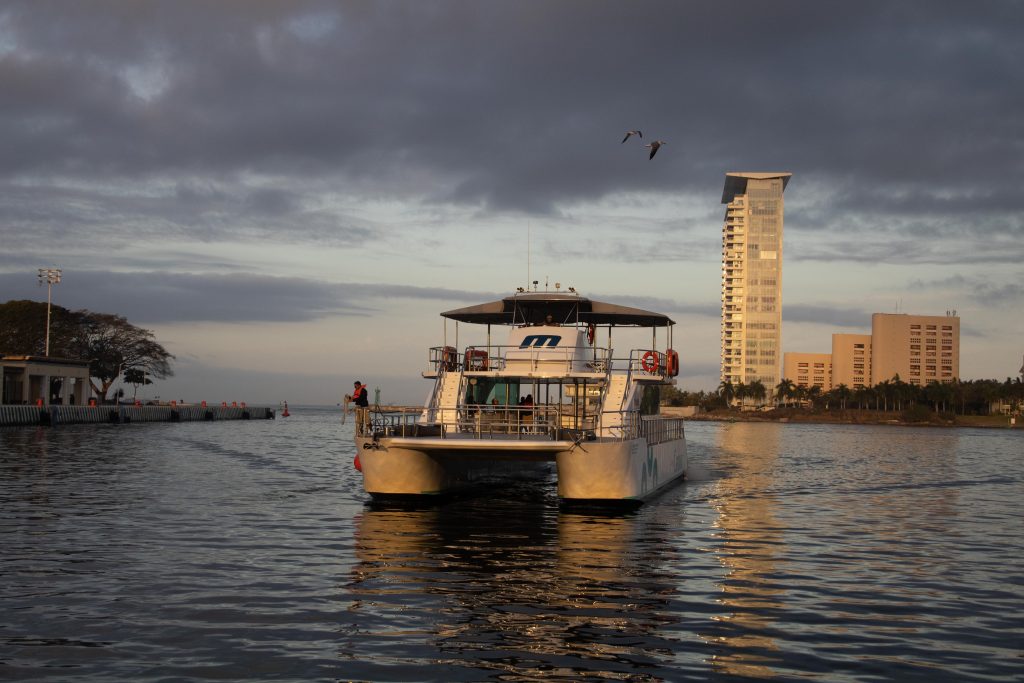 PV Fun
When you go out to sea in search of whales, don't forget to also watch for the dolphins and migratory and local birds that fly over the Marietas Islands. One of Puerto Vallarta's all-time favorite excursions is here: the famous whale watching tour.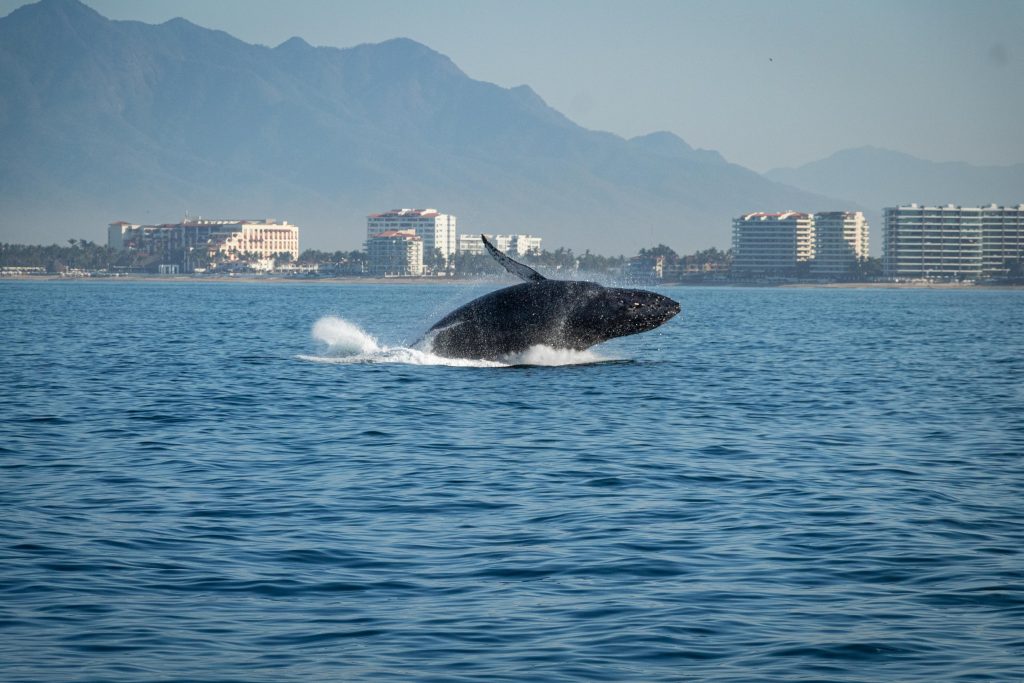 Tips to make your walk more comfortable
In general, the temperature in the open sea becomes lower than that of the coast. Take a light jacket to keep you warm, a waterproof type and extra clothes in case you get wet.
The first thing you should know is that if you get dizzy, nothing happens. It is very common and the captains of the boats are used to it. But to avoid it, we recommend taking a medicine for motion sickness.
If you have a camera and binoculars, feel free to bring them. Make sure you have an extra battery and an empty memory card with you because I promise you will take hundreds of photos.
Many times when we are on the boat feeling the fresh wind from the sea, we forget the intense rays of the sun on our skin. Do not hesitate to take with you a cap or hat to cover your face, sunglasses and sunscreen on the whole body.