Puerto Vallarta has become a tourist destination with different activities to do, one of them renting a yacht. It is common to think that it is a very expensive luxury, however there are different options for both private yacht rentals and public tours to enjoy and get to know more places and with more people.
There is no better place to appreciate the beauty of the region than to sit on the deck of a boat or yacht Feel the fresh sea breeze on your face and enjoy the beauty of Puerto Vallarta and Bahía de Banderas.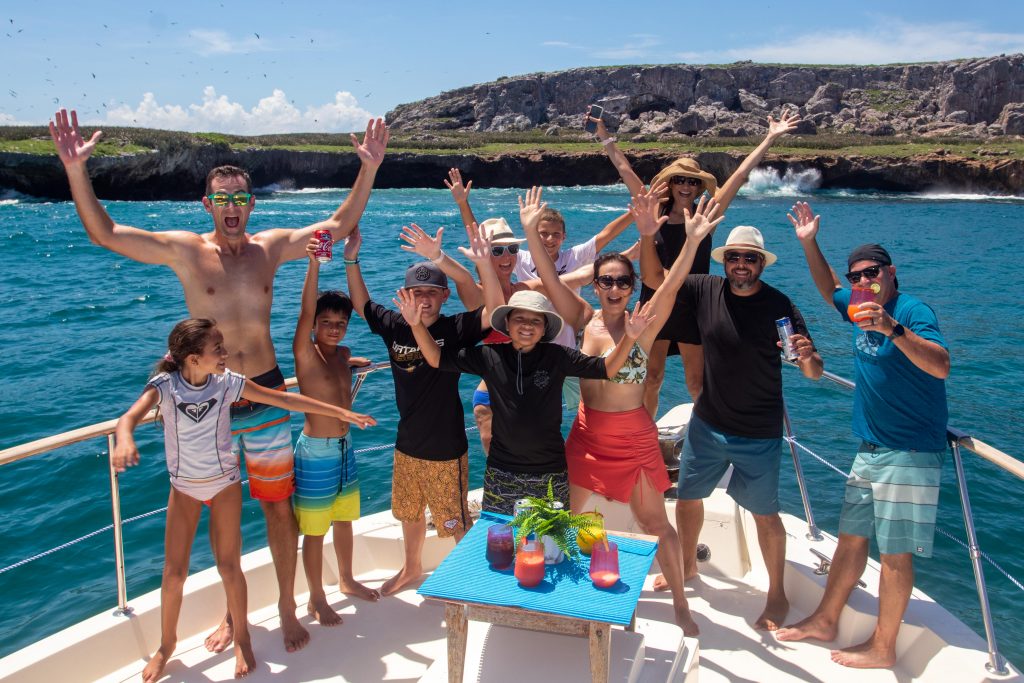 There are several tour operators for boat excursions in Puerto Vallarta and private charters for renting fishing boats, party catamarans and luxury yachts for a few hours.
In each and every one, there are different options and activities that include, such as water activities, cruises for celebrations, sailing tours and much more.
What are the most popular places to visit in the bay?
1.- Quimixto Town, Las Animas Beach, Majahuitas and Yelapa
2.- Marietas Island and Hidden Beach
3.- Los Arcos National Park
4.- Whale Watching
5.- Sport Fishing
6.- Walk along the bay and sunset
Whale Watching Tour
Season whale watching in Puerto Vallarta it is from mid-November to March each year. During the whale watching you can listen to their songs underwater and see them jump from the bow of a boat.
Every year between 300 and 500 humpback whales are registered in the bay. This is an incredible show that you will want to miss, it is without a doubt an unforgettable experience.
Among the majority of the whale watching tours in Puerto Vallarta, these include:
4 travel hours
Continental breakfast
Snacks during the tour
international drinks bar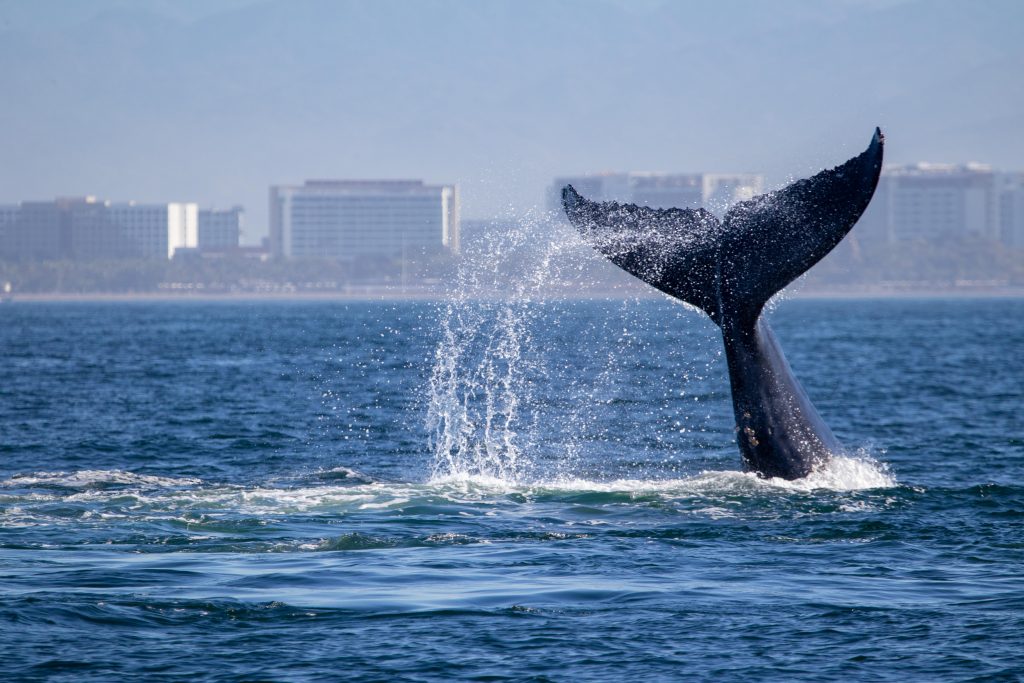 The value of the whale watching tour can vary according to the tour operator, but it can range from 69 dollars to 99 dollars per person.
A day of sport fishing
One of the favorite activities of tourists and locals in Puerto Vallarta is the Sport fishing.
You can rent a fully equipped fishing boat, choose the hours you want to sail, experience pleasant adventures on your fishing tour.
In this activity you will be able to capture a variety of fish species, prepare an exquisite ceviche or take it home to enjoy with your friends, it is definitely a private tour tailored to your needs.
What does a fishing tour include?
Fishing team
live bait
Ice and bottled water
vegetables and toast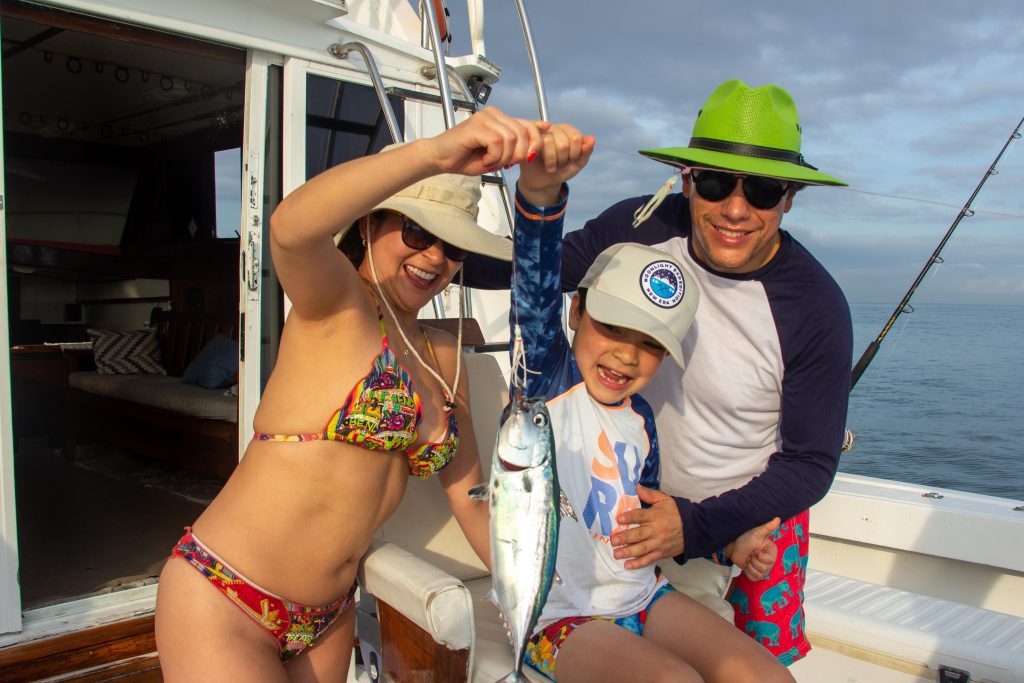 Currently in Puerto Vallarta there are many fishing boat rental options, each with different prices ranging from 512 usd for 4 hours.
Snorkel in Los Arcos National Park
Enjoy a walk through the bay of Puerto Vallarta until you reach Los Arcos de Mismaloya to learn about the marine fauna of the area. Travel with family and friends on a catamaran and enjoy the experience of doing snorkel and water activities.
Most tours include:
snack buffet
international bar
Snorkel gear
Paddle boards and kayaks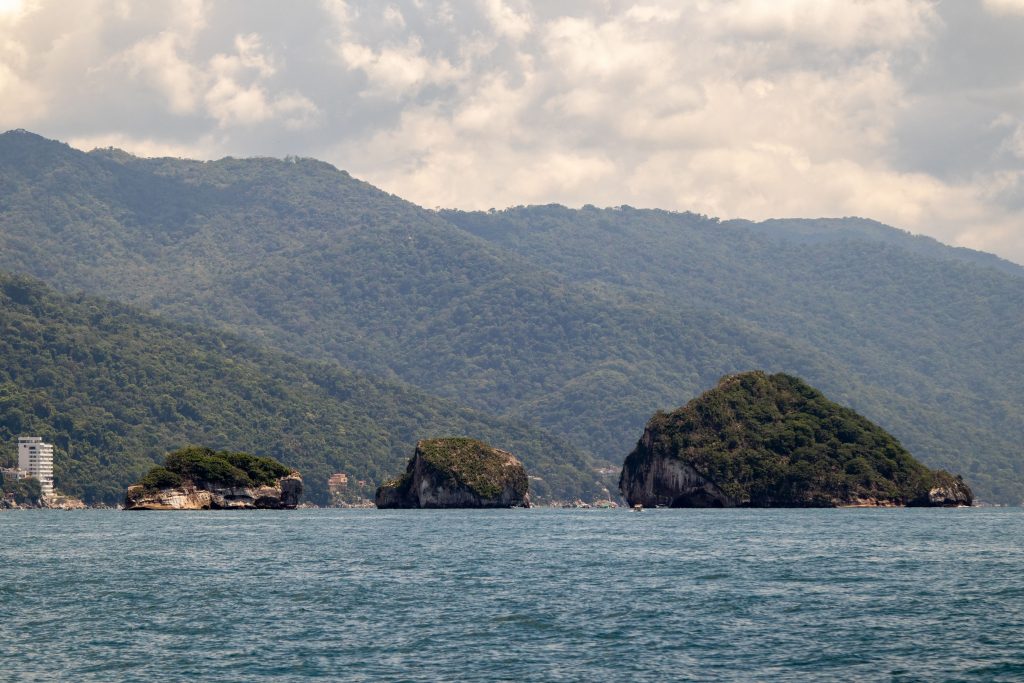 This completely private tour for up to 40 passengers starts at 2,940 usd for 4 hours.
Sunset on a luxury classic yacht
Traveling aboard a classic yacht is the best thing that can happen to you. Live a unique experience, make the trip of your dreams and enjoy the impressive Sunsets that Puerto Vallarta offers in the company of your loved ones, also enjoy your favorite drinks and delicious snacks.
Enjoy a relaxing tour with these inclusions:
snack buffet
international bar
Snorkel gear
Paddle board and kayak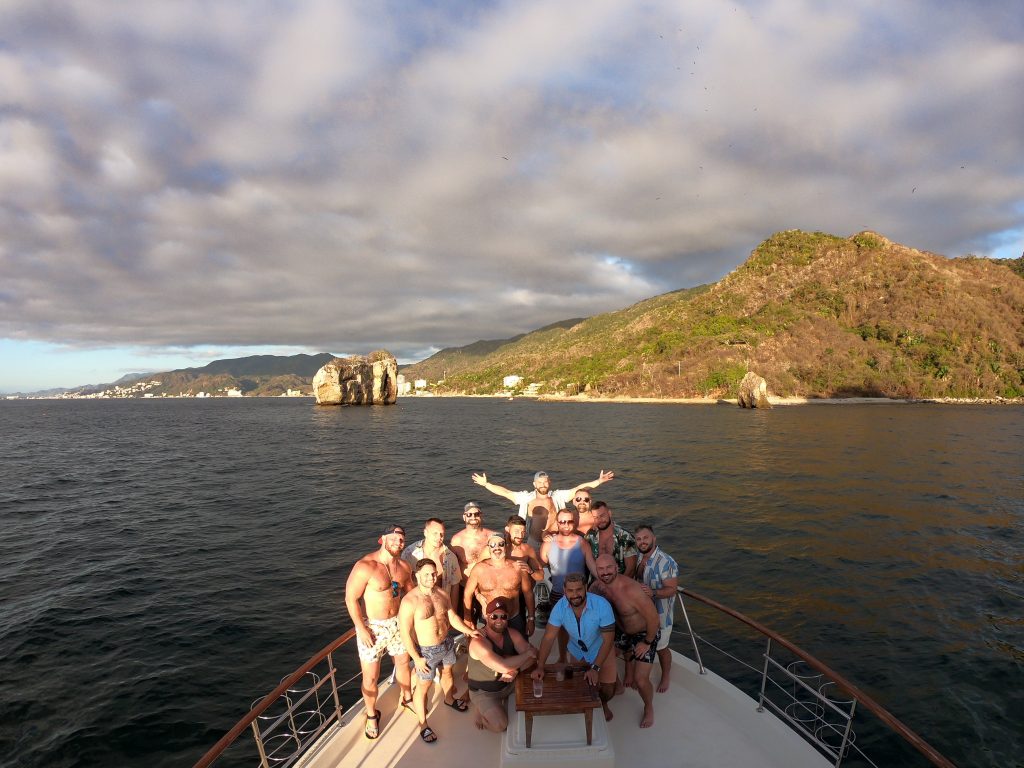 The experience of sailing on a yacht has a cost of 948 usd for up to 20 passengers.
Tour to the Marietas Islands
Cross the bay to reach the iconic Marietas Islands and Playa del Amor, unique in the world for its peculiar crater shape in the middle of the sea. The favorite of those who visit Puerto Vallarta and Bahía de Banderas. Even if you don't have access to Playa del Amor, getting to know the Islands is wonderful because its species and beaches are a true paradise.
Most tours to the Marietas Islands include:
Chopped fruit
Ice and bottled water
Snorkel gear
Paddle board or kayak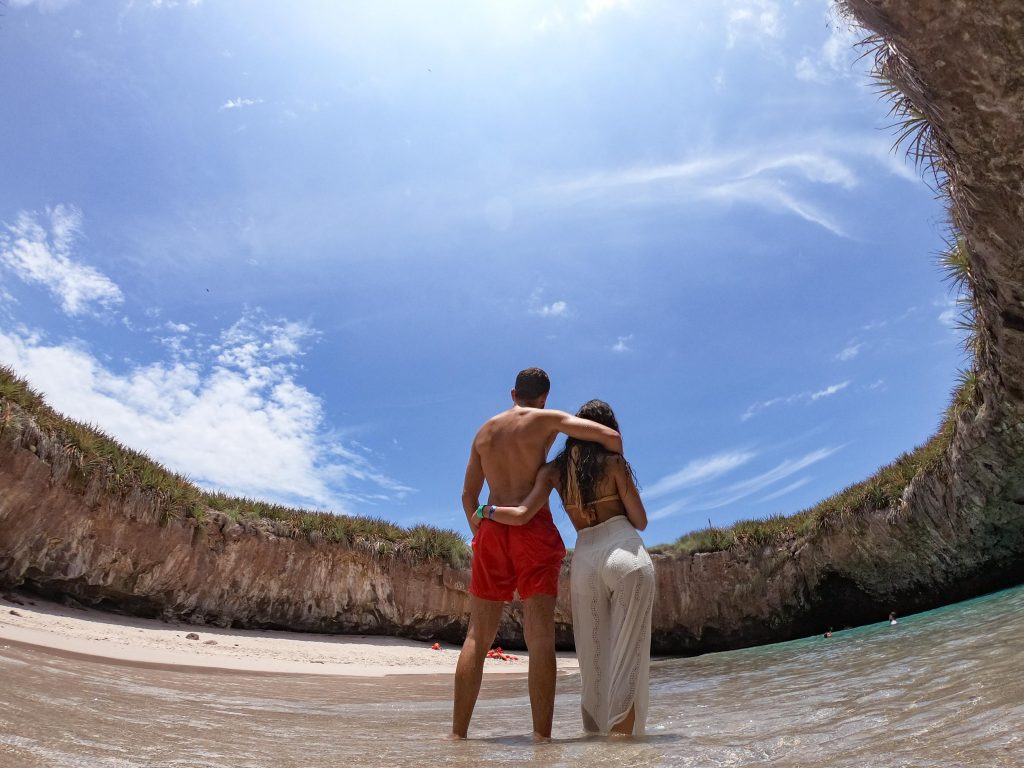 The options for this tour are for a minimum of 6 hours and the cost starts at 768 usd.
Walk along the south coast: Quimixto
Travel aboard a boat, enjoy the view of the bay passing through the coastal towns until you reach Quimixto. you can get to wikari where it offers you an outdoor food and beverage area for you to enjoy with your family and friends at this unique beach club on the beaches of Quimixto. During the tour you can stop at the arches to do water activities and learn about the marine fauna.
Snorkel gear
Ice and bottled water on board
2 Wikari ceviche
2 guacamoles
2 red aguachile
1 wood-fired seafood pizza
2 Beers or soft drinks per person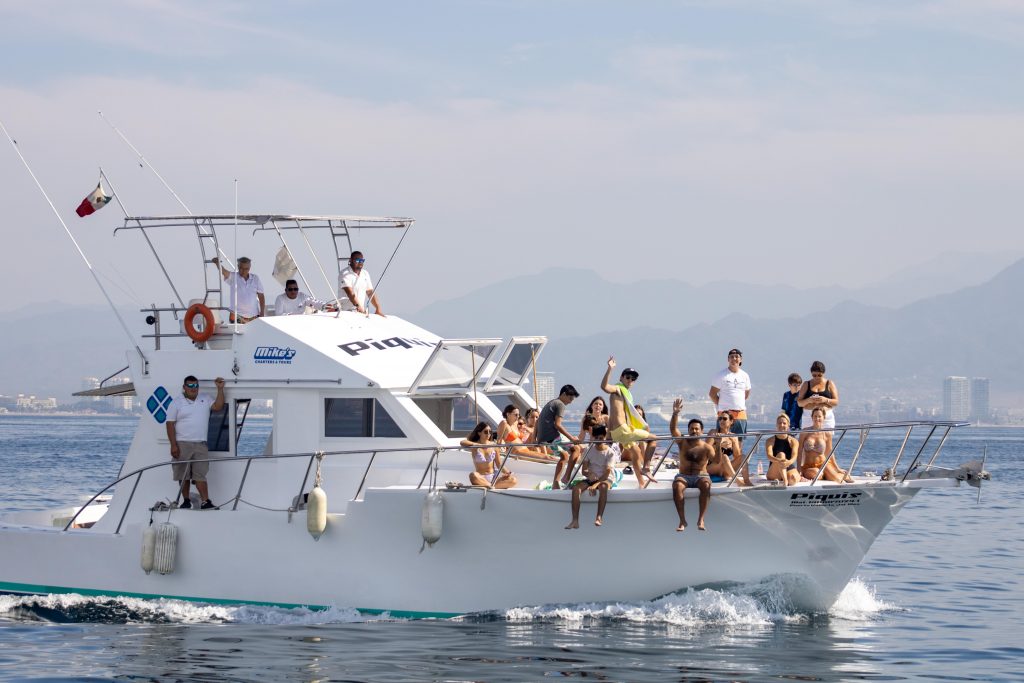 There are endless options but some operators have 8-hour tour packages for up to 12 passengers for $1,164.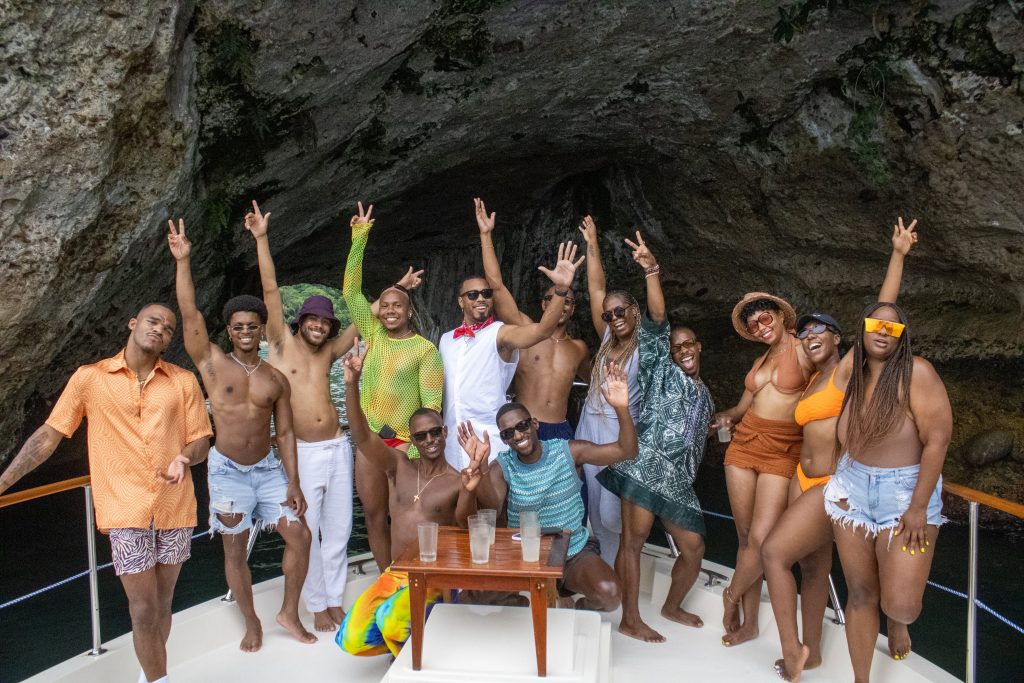 These are just some examples of yacht tours that you can do, but there are undoubtedly more options that always suit your needs, you can choose times and activities that you want to do, including organizing parties, bachelorette parties or weddings. Traveling by yacht is a totally personalized and undoubtedly unforgettable experience. There is nothing better than being in Puerto Vallarta and going sailing in the company of your loved ones, you have to live it!