Enjoy an incredible day in the sun on the most beautiful beaches in Punta Mita. Discover the best beaches in Punta Mita and relax in front of the coast. Here we leave you a list with some that you should visit.
marshes
Playa Marismas is also projected as one of the most interesting attractions to visit in the Punta Mita area. It is not surprising, since we are facing one of the most interesting coastal areas in the entire Riviera Nayarit. On this beautiful beach you can spend time cooling off and admiring beautiful views of the vast marine horizon.
One of the main attractions of Playa Marismas is admiring the local biodiversity, especially due to the abundance of species such as spiders and sea cucumbers. There are also clams and exotic birds that nest on top of the palm trees.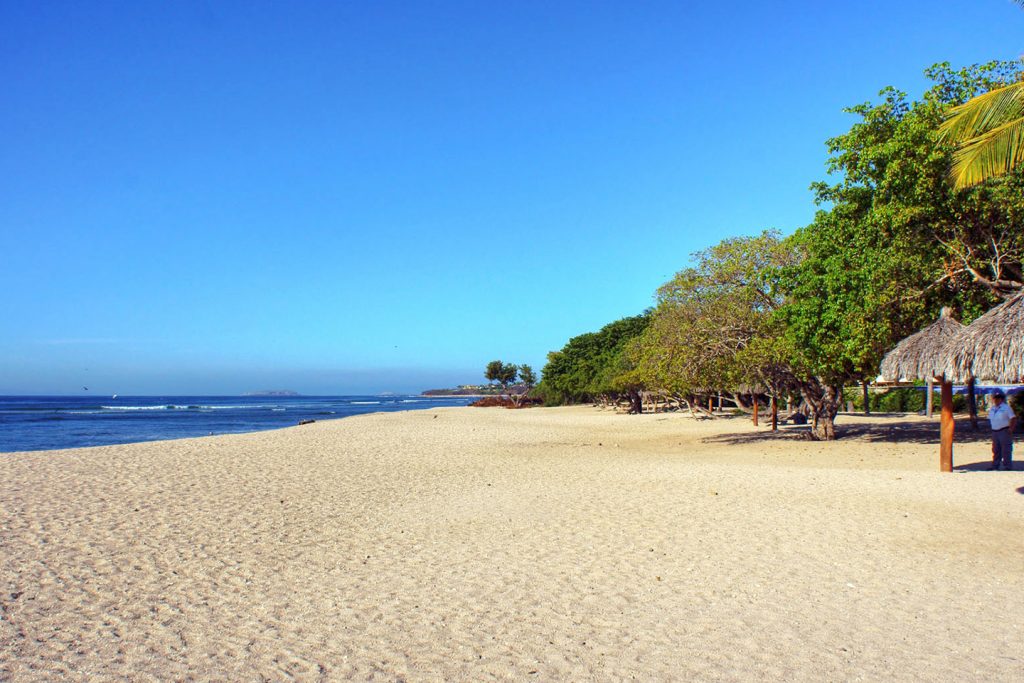 The boat
For fans of surfA must-see is La Lancha beach, a hidden paradise north of the bay, ideal for living in harmony with Mother Nature.
It is very easy to get to this place a couple of minutes after having passed the Bolongo real estate development, on your right you will see a group of commercial premises that bear the name of this paradisiacal beach. The access is in front, where there is a small makeshift parking lot and many residents leave their car safely.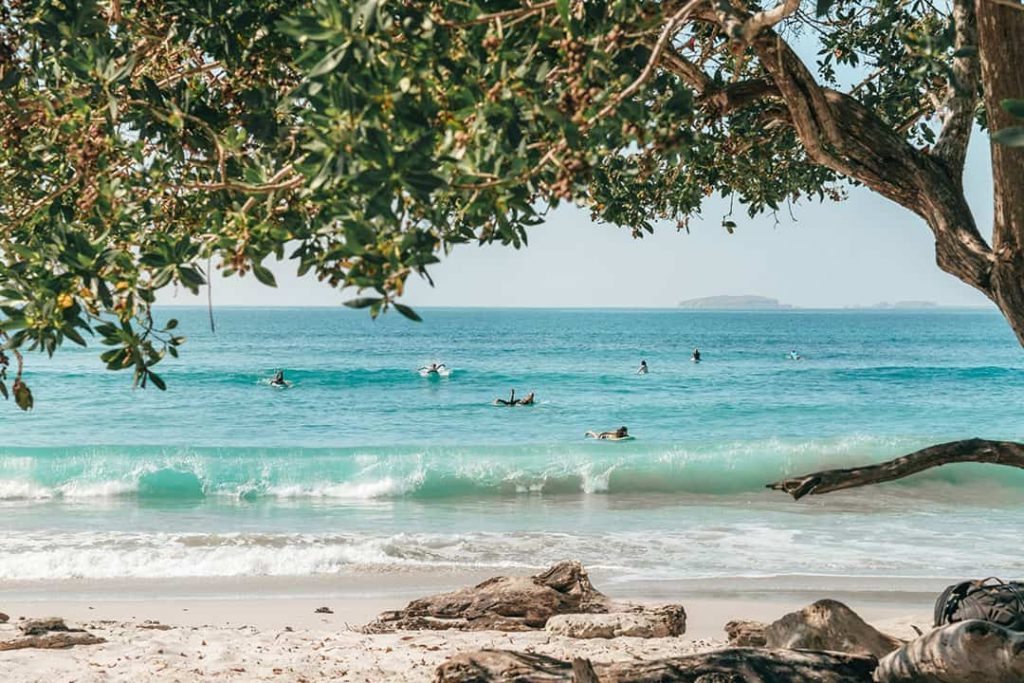 green stick
Nestled in a paradisiacal place in the Riviera Nayarit, green stick It is one of the most beautiful beaches in the region, with clean and crystalline waters framed by rock formations on the sides, making it a cozy place.
Of great beauty, on this small beach with low waves you will feel like you are swimming in a saltwater pool, ideal for spending a romantic day with your partner, while enjoying this natural treasure under the shade of the trees.
Due to the transparency and tranquility of its waters, as well as its topographic composition, this site is excellent for snorkeling or practicing stand up paddle boarding. In the same way, travel by yacht and docking near this coast will provide an incredible view of the mountain full of leafy trees.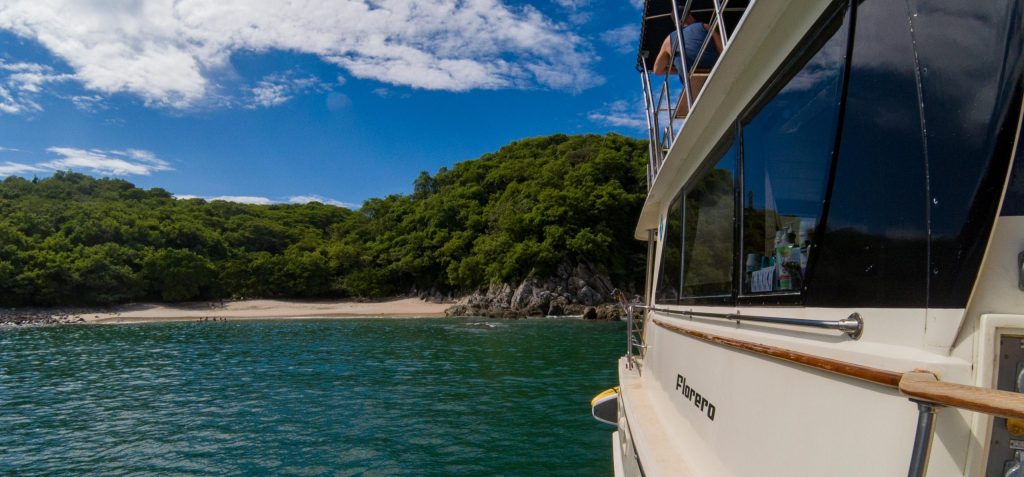 The caves
One of the most beautiful beaches in the area of Sayulita It is also one of the closest. That would be Playa Las Cuevas, a little strand gem located just north of the northern part of Sayulita town beach. It is a place that gives a remote and wild feeling, hidden between rocky headlands sculpted by the waves, creating beautiful rugged rock formations, with secret passages and caves, some evident only at low tide.
Getting here is easy, and this often-deserted beach serves as a magical hideaway for a day trip, picnic, or even a destination for a mountain bike ride or horseback ride. Playa Las Cuevas has no currents or rivers flowing into it, so the water is clearer than in Sayulita Bay.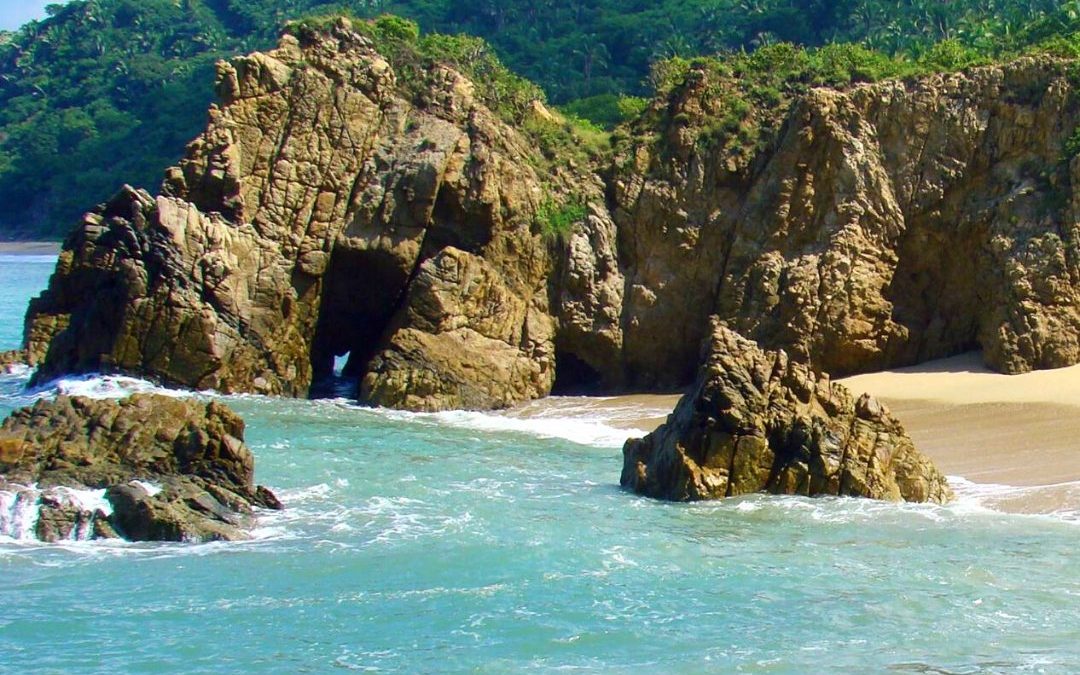 hawksbills
Playa Careyeros is one of the hidden gems of this region, since very few people know it due to its complicated access with very few signs. It is a beautiful beach with white sand and clear blue waters. Here the sunsets are enviable and the sun hides on the horizon of the sea.
Casa de Mita Hotel is an ideal option to stay on this Punta de Mita beach.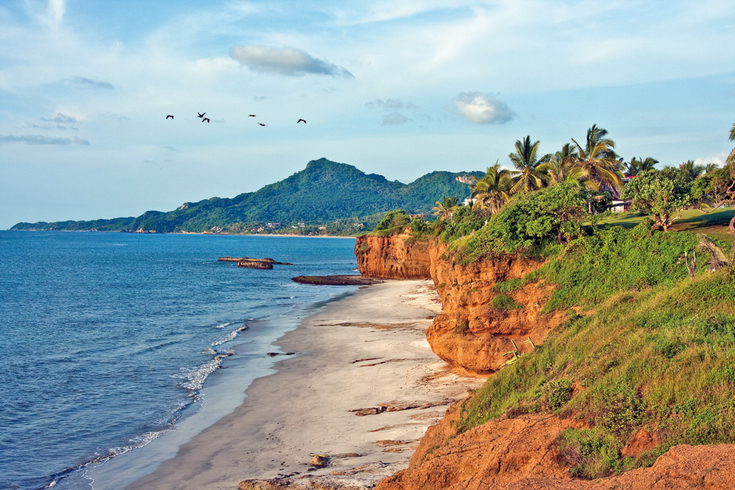 Guayabitos corner
Rincón de Guayabitos is known as "The largest pool in Mexico" and "The Heart of the Riviera Nayarit" thanks to the gentle waves of its beaches and its pulsating and inexhaustible life. Famous for its resemblance to a gigantic pool, the beach of fine and pearly sand of this destination extends for two kilometers long and 30 meters wide, it is bathed by a calm and crystalline sea.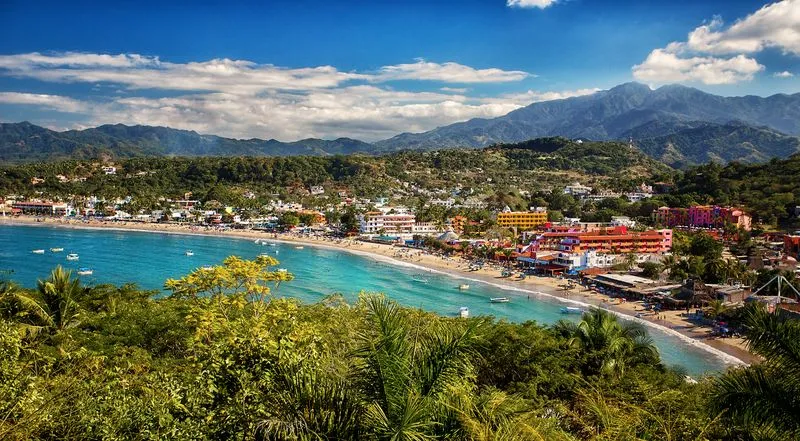 The anchor
El Anclote beach is a pleasant family destination, and a good starting point for surfing, snorkeling and stand-up paddle boarding excursions. Join a boat trip to look for the humpback whales that visit these waters between the months of December and March.
The boats that take the tours to the Marietas Islands, or to look for the whales that come to Banderas Bay during the winter to reproduce and have their young, also set sail from here.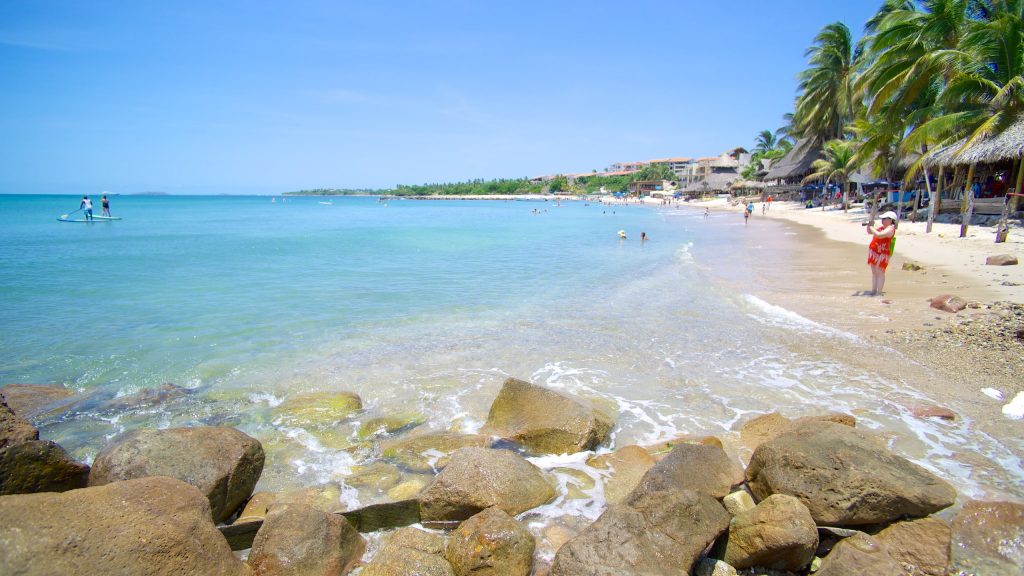 Marietas Islands
Visit the Marietas Islands, a national marine park that is also a UNESCO-protected Biosphere Reserve. See some of the more than 90 species of birds and more than 100 varieties of fish that live on these islands. Swim through a water tunnel to reach the beautiful Playa Escondida.